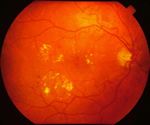 Hard Exudates in diabetic retinopathy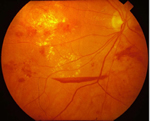 Pre-retinal hemorrahage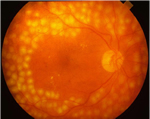 Laser done for diabetic retinopathy
ACS Eye Specialist Centre
95G & 97G Jalan TKS 1,
Taman Kajang Sentral,
43000 Kajang,
Selangor, Malaysia.
Tel: 03-87348328

Waze or Google Map
Ophthalmologist, Eye Doctor, Green Laser, Argon laser, Doktor Mata, Ophthalmology, Kuala Lumpur, Petaling Jaya, Kajang, Seri Kembangan, Serdang, Balakong, Cheras, Semenyih, Bandar Baru Bangi, Putrajaya, Rawang, Klang, Bangi Lama, Cheras Jaya, Serdang Lama, Broga, Cyberjaya, Mantin, Broga, Dengkil, Gombak, Nilai, Beranang, Sepang, Salak Tinggi, Pajam, Puchong, Subang Jaya, Ampang, Kepong, Sungai Buloh, Kelang, Sungai Pelek, Shah Alam. Outstation patients also seek our services from Seremban and other states like Perak, Negri Sembilan, Johor, Pahang, Penang, Trengganu, Perlis, Kelantan, Sabah, Sarawak, Malaysia
Treating Retinal Eye Diseases with Lasers

For many of the retinal diseases of the eye, the method of treatment proven over the years has been the 532nm laser (sometimes called Green or Argon Laser). Our 532nm laser treatments are done in house at the ACS Eye Specialists Centre in Kajang, using the Lumenis Novus Spectra laser system. The most common retinal diseases that are treated with the 532nm lasers are:

Clinically significant Macula Edema in Diabetic Retinopathy - The damaged small vessels of the retina leak fluid and blood, causing swelling of the retina. These changes decrease vision if the central part is affected. Laser is done to seal these leaks. In most cases laser is done to prevent or retard further loss of vision.

Proliferative Diabetic Retinopathy - Existing blood vessels are blocked and new blood vessels grow into the eye where they can break and bleed. Laser treatment is used to stop these blood vessels from growing and reduce the risk of vision loss. Multiple sittings of laser are needed to regress these vessels. This technique is called Pan Retinal Photocoagulation and is highly effective in preventing severe visual loss due to recurrent bleeding in vitreous.

Retinal holes or tears -If not treated,fluid leaks through these tears or holes causing these layers to separate and detach. This causes loss of vision depending on the degree of detachment. Laser treatment seals the layers of the retina together to prevent or limit the detachment

Age-related macular degeneration (AMD) - As the eye ages, abnormal blood vessels can grow under the retina in the centre of sight in some patients. If this happens, the straight ahead vision used for reading can be lost. Laser is effective in some cases in destroying these abnormal blood vessels and stabilizing vision. This can prevent severe visual loss.

Other Retinal vascular disorders - Retinal vein occlusions and Eales disease also require laser at times. In venous occlusions, the central retina may swell up due to fluid collection leading to reduced vision. Such cases require laser to decrease the swelling, which may help in improving the vision. Venous occlusions may also lead to new vessel formation, which needs laser to regress these vessels. Similarly in Eales disease, laser is required to reduce recurrent vitreous hemorrhages. Laser is also useful in selected cases with Central Serous Retinopathy (CSR).