ACS Eye Specialist Centre
95G & 97G Jalan TKS 1,
Taman Kajang Sentral,
43000 Kajang,
Selangor, Malaysia.
Tel: 03-87348328

Waze or Google Map
Eye Examination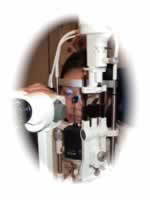 Examining the eye using a special microscope for eye examination called a "slit lamp"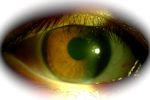 Eye Examination, Eye Test, Blur Vision, Red Eye, Eye infection, Eye Screening, Eye Problem, eye cannot see, visual problems, Eye pain, Eye discomfort, eye shadow, eye
ACS Eye Specialist Centre
95G & 97G Jalan TKS 1,
Taman Kajang Sentral,
43000 Kajang,
Selangor, Malaysia.
Tel: 03-87348328

Waze or Google Map
Do I need an eye check up?
Even if I'm "normal"?
Most people would rate their vision as being one of the most important senses they couldn't do without. Many eye diseases at the very start are asymptomatic. This means that you will only realize it once it's too late for a cure the disease effectively.

Therefore it pays to have an eye examination on a regular basis if you want to avoid major eye problems that can be treated at an early stage.

If I have blur vision?

Blurred vision can be caused by many eye diseases that need treatment to either cure or rectify it.
Cataracts when identified and removed early have very high success rates.
Surface disorders (e.g. corneal diseases) of the eye also result in blurred vision.
Retinal eye diseases (e.g. Diabetic Retinopathy, ARMD, Retinal detachment)
Nerve disorders
Refractive errors can be corrected with optical aids such as spectacles/glasses or contact lens. Surgery/Laser treatment is an option but one must be willing to accept the side effects and long term complications of refractive surgery.
Even if I'm still young?

Babies and children do develop eye problems. Some babies are born with cataracts or glaucoma that need immediate treatment to prevent life long blindness.

Premature babies also have a tendency to eye problems e.g. Retinopathy of Prematurity. Young children can develop refractive errors that can go undetected and result in amblyopia (lazy eye) if not discovered early enough.

Squints also manifest in childhood and certain eye tumours (cancerous) do present in childhood. Having visual problems when one is young may result in a blurred view of the world and can impair the child's learning ability.

Get your child checked for refractive errors, visual disorders and do a thorough eye examination with an eye specialist before it's too late.

Even if I'm older?

After 40, eye diseases are more prevalent. Glaucoma which is called the sneak thief of sight is more common after you're 40. The reason why it steals your sight quietly is that your peripheral vision is often the first to go, and you think you can still see well. Only when it affects your central vision, you will discover that your vision is not good and by that time the visual loss is irreversible.

Presbyopia is also a common refractive error above the age of 40. You may experience blurring and fatigue when looking at fine print at a near distance. To avoid eyestrain and headaches, see your eye doctor for a correction that best suits you.

Cataracts are commonly associated with advancing age. Don't accept blurred vision as the norm just because you're older. Cataracts can be treated and you will be pleasantly surprised to find that you can enjoy your golden years with quality vision if you go regularly to an eye doctor to screen and treat for potential problems.

Lots of older people may experience eye pain off and on. Don't live with it, do something about it by seeing an eye doctor. Sometimes the cause can be treated with eyedrops. Nevertheless, you need to seek an ophthalmologist's opinion regarding the correct treatment and not self medicate with off the counter eyedrops.